How Do You Adapt to Change and Uncertainty?
5 Steps to Navigate Change & Uncertainty
Registration Fee – $15

May 13, 2021 3:00 pm – 4:00 pm PST (1.0 CPE)
Mark Bonser, Certified Life Coach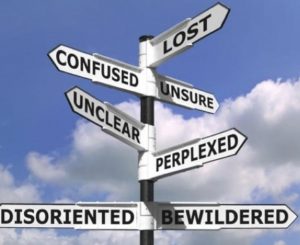 How do you adapt to change and uncertainty, something all of us have been forced to do this year? We all adapt but are we doing it consciously or unconsciously? On average we spend 95% of our day on autopilot and we naturally try to shut down uncomfortable emotions rather than learn to accept and understand their purpose. That leads to a reliance on phones, TV, video games, YouTube or even food and alcohol as a means of distraction. Start to pay attention to the things you do when you feel uncomfortable. Become aware of automatic habits that are not serving you, release the autopilot and choose your own direction.
Description
Our world changed drastically in 2020. For many of us the workplace, and life at home, are much different than we knew them back in March. With experts predicting life may not return to "normal" until the latter part of 2021, we continue to be faced with more uncertainty and change in the months ahead.
We have all been forced to adapt in some way or another to this new "normal". New surroundings, rules and regulations, ways of communicating, essentially a whole new way of life. Six months on, how do you feel emotionally and physically? How well have you adapted? What challenges are you facing? Are you prepared, personally and professionally, for the next 6-12 months? If not, what do you need to have greater control of your physical, emotional, and even financial well being through the winter and beyond? How can you adapt in a way that empowers you and your family, your friends, your colleagues, and the clients you serve?
Learning Objectives
In this course you will gain insights into the conscious and unconscious patterns that influence your decisions and actions. Discover how conditioned coping strategies may be holding you back and establish a more proactive response. Develop techniques for taking a progressive approach to change. Understand your thoughts and emotions in a way empowers rather than dis-empowers you. Walk away with practical steps to handle any changes that lie ahead in your personal and professional life.

Course Outline
Conscious vs unconscious adaptability
Understanding habitual thought patterns, behaviors, and coping strategies
Taking a conscious approach to navigating change and uncertainty
Practical steps to move forward with clarity and purpose
Additional Information
Deliver Method: Group Internet Live
Recommend CPE Hours: 1.0
Field of Study: Personal Development
Program Level: Basic
Prerequisites: None
Advanced Preparation: None
Mark Bonser is a Certified Life Coach, Personal Trainer and Nutrition Coach. He is the owner of Step Beyond Fitness, a private life and health coaching studio in Sacramento, California. His passion is to guide people beyond the confines of their own thinking and bridge the gap from where they are to where they want to be in all areas of life. Originally from England, Mark moved to the US in 2003. He has studied coaching at the Life Coach Institute and Robbins Madanes Center for Strategic Intervention, and gained several health and fitness related certifications through the National Academy of Sports Medicine, National Personal Training Institute and Precision Nutrition. Please visit Step Beyond Fitness to learn more.